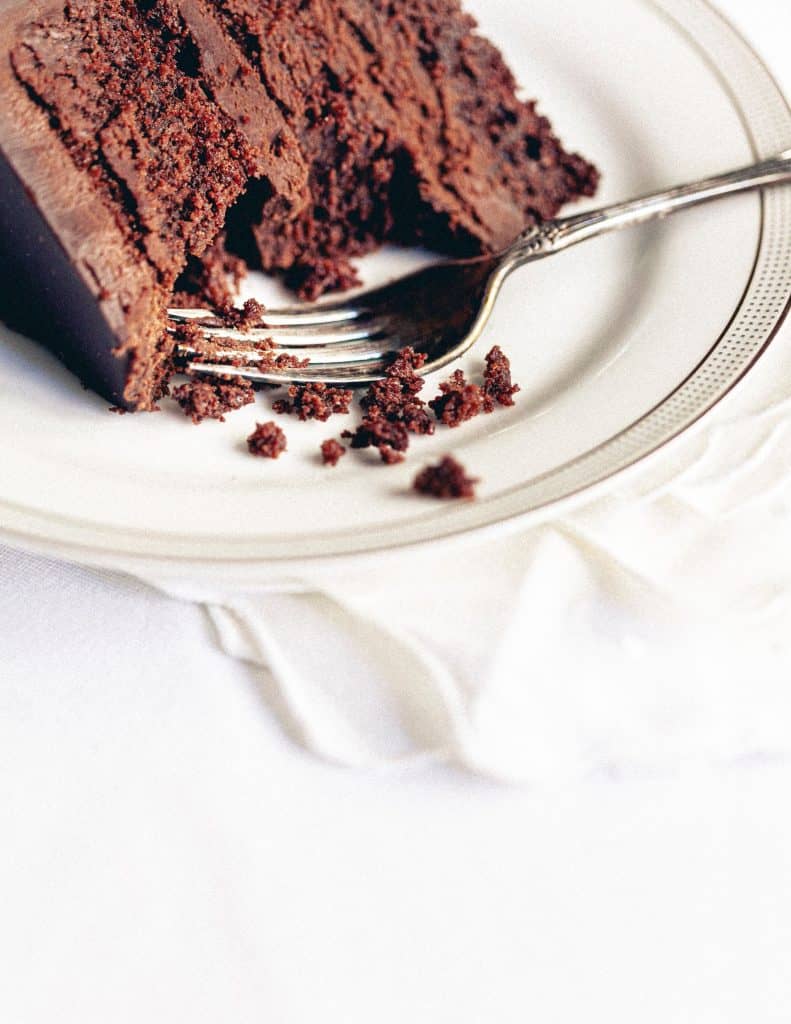 Ingredients:
1 scoop of Organic Innovation Chocolate Pure Whey Protein Powder
2 cups gluten-free flour
½ cup melted organic chocolate chips
½ cup grape seed oil (or oil of your choice)
1 tsp baking powder
1 tsp baking soda
1/3 cup sugar
2 tsp pure vanilla extract
1 cup almond milk
¼ tsp Salt
1 tsp apple cider vinegar
Method:
1: Pre-heat your oven to 350 degrees.
2: Combine your almond milk and apple cider vinegar in a bowl and allow it to sit while you prepare the rest of the cake (about 5 – 10 minutes).
3: In a separate large bowl, whisk together the dry ingredients.
4: Melt your chocolate chips in the microwave for about 30 – 45 seconds.
5: Stir grapeseed oil, vanilla and melted chocolate into the dry cake mix, and then add the almond milk mixture. Combine until the batter is smooth.
6: Pour the batter into a well-oiled pan and bake for about 30 minutes.