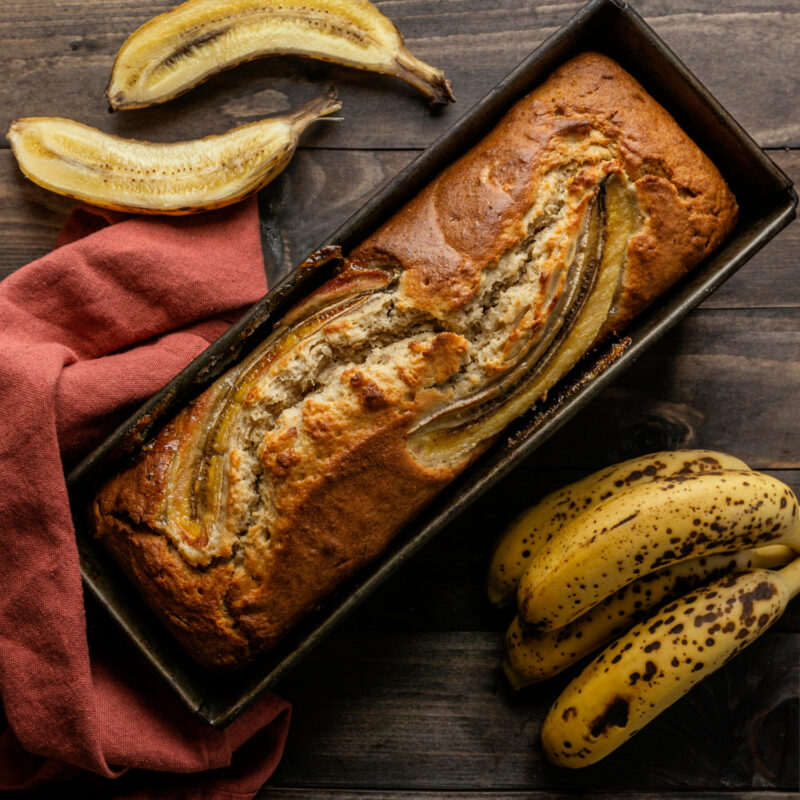 High Protein Salted Caramel Banana Bread Recipe
Are you a baking enthusiast who also values their health and fitness? Look no further, as I am here to share with you a delicious banana bread recipe that not only satisfies your sweet cravings but also fuels your body with protein. By adding one scoop of Organic Innovation Grass-fed Whey Protein Isolate in Salted Caramel flavor, you will indulge in a tasty treat while consuming high-quality protein. So, grab your apron and let's get baking!
To begin, preheat your oven to 180 degrees and grease a baking tray. Mash 3 to 4 ripe bananas into a bowl until they are mostly smooth. Add 2 whole eggs and 2 tablespoons of brown sugar, and whisk until the mixture is combined.
Next, melt 1 tablespoon of organic butter in the microwave or on the stovetop until it is soft and liquid. Mix the melted butter into the banana and egg mixture.
Now it's time to incorporate the whey protein isolate. Add one scoop of Organic Innovation Grass-fed Whey Protein Isolate in Salted Caramel flavor to the mixture and stir until it is fully blended. Then, add 1 teaspoon of baking soda and mix until it is well-distributed.
Lastly, add one large cup of self-rising flour to the mixture. Mix until the batter has a medium-thick consistency similar to that of cake batter. Pour the batter into the greased baking tray and bake on high heat for 30-40 minutes. You'll know it's done when the top is light to dark brown.
Remove the banana bread from the oven and let it cool for 15-20 minutes before slicing and serving. Enjoy a protein-packed treat that not only tastes delicious but is also good for your body.
In conclusion, this Salted Caramel Banana Bread recipe is not only full of flavor but also packed with high-quality protein. By incorporating Organic Innovation Grass-fed Whey Protein Isolate, you'll indulge in a tasty treat while also fueling your body with healthy nutrients.
Remember to always combine your love for baking with your passion for health, and enjoy delicious treats that fuel your body and mind.
Sign up to our website and become a member for FREE, to benefit from these helpful blog posts, recipes, specials and upcoming social events.