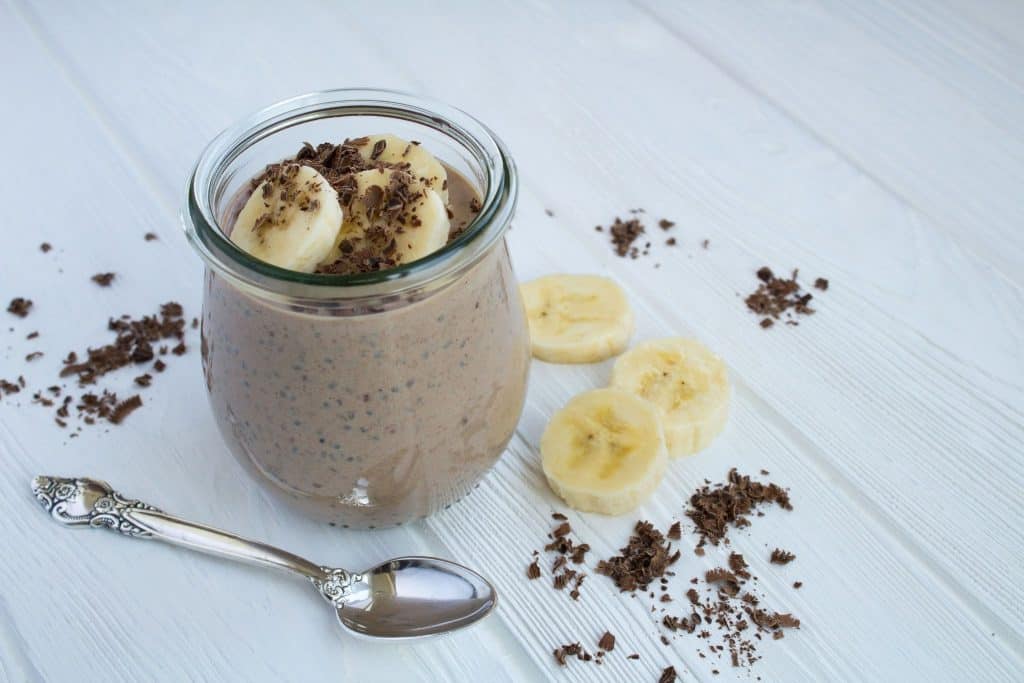 No-Bake Protein Pudding Cup: Vanilla, Chocolate, or Salted Caramel

Who doesn't love a delicious dessert that helps us reach our targeted daily protein intake? While we love protein shakes as much as the next person, sometimes it's fun to shake things up (pun intended). This recipe only takes a few minutes to make — plus, it's keto and low carb! Since the protein pudding cups are so thick, you could opt to use this recipe as a large snack or quick meal.
This simple recipe consists of three primary ingredients: a liquid base, protein powder, and chia seed. The chia seeds are important because not only do they make the protein pudding cup thick, but they also contain healthy fats and fibre. Our no-bake protein pudding cups recipe is simplistic and can be used with any of our whey protein powders — so try them all to discover the best protein powder to use in this recipe!
Total Prep Time: 5 minutes
Ingredients:
¾ cup of almond milk or water (we recommend almond milk to make it a creamy consistency!)
1 serving of Organic Innovations grass fed whey protein isolate whey powder (vanilla, chocolate, or salted caramel)
5 tablespoons of chia seed
1 tablespoon of sugar-free chocolate chips (if using our vanilla or chocolate protein powders)
Optional Ingredients:
If making a chocolate pudding protein cup, you could opt to add 1 tablespoon of cocoa powder
If using the salted caramel whey protein powder, we recommend adding a dash of flaked sea salt to enhance the flavour!
Method:
1: Place the almond milk or water into a blender before adding the other ingredients.
2: After all of the ingredients are placed in the blender, place it on high for 30 seconds.
3: Put the pudding in the refrigerator to cool for 1 hour.
4: Depending on the type of protein powder used, add chocolate chips or flaked sea salt to top it off!