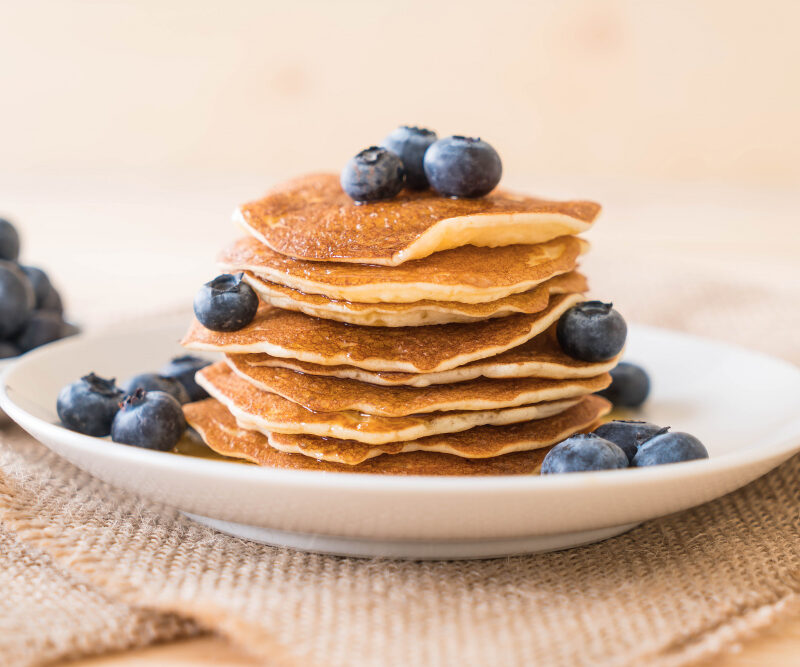 High-Protein Pancakes: The Perfect Breakfast Recipe!
High-protein pancakes are an easy and delicious way to start your day off right by giving yourself an extra boost of protein without sacrificing taste. With this simple recipe, you can enjoy all of the great flavors of traditional pancakes with some added benefits thanks to its high-protein content and use of organic ingredients. Give this recipe a try today and start each morning off on the right foot with delicious high-protein pancakes!
Ingredients
This recipe calls for 1 medium to large banana, ¼ cup of ground oats, ½ scoop of organic innovation grass-fed whey protein isolate, 1 teaspoon of baking soda and 3 organic eggs (1 full) two egg whites
Preparation
Start by blending all the ingredients together in a blender until you achieve a smooth batter consistency.
Cooking
Once you have prepared the batter, preheat your pan on low to medium heat for at least one minute with 1½ teaspoons of organic butter. Once the pan is well oiled and heated up, pour enough batter into the pan so that you can make several pancakes out of it. Wait until one side bubbles up and settles before carefully flipping over the top side down and waiting a few more minutes before checking to see if your pancakes are getting light to dark brown. When they are ready, remove them from the pan and dress them up however you like! We recommend adding hazelnuts or thin cut bananas with some dark chocolate drizzle or even some dark chocolate pieces while cooking so that they melt in! Oh, Don't forget your berries on the side..or top, haha! Enjoy!