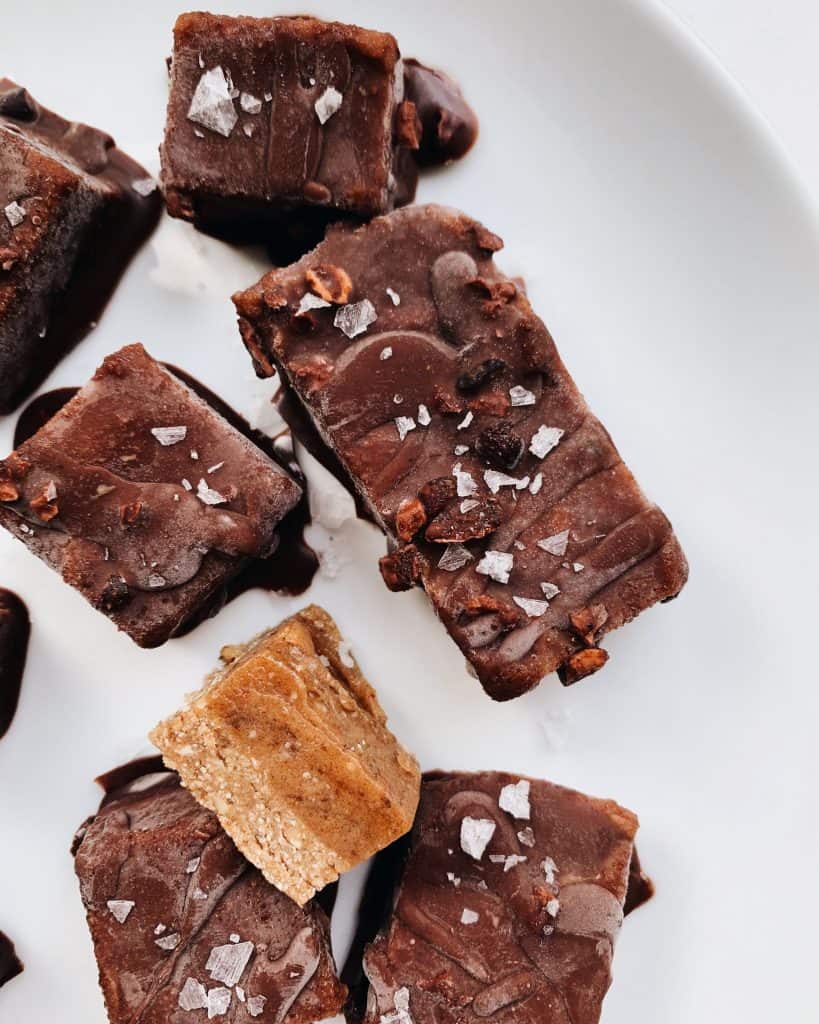 Ingredients:
2 cups almond butter
½ cup maple syrup
1 ½ cups ground oats
1 scoop vanilla Organic Innovation whey protein
Method:
Step-1. Line an 8 x 8-inch pan with baking paper and set aside.
Step-2. In a mixing bowl, add ground oats and vanilla protein powder and set aside.
Step-3. In a microwave-safe bowl or stovetop, combine almond butter with maple syrup and melt together. Whisk until combined. Pour into the dry mixture and mix until fully incorporated. If the batter is still crumbly, add water/milk until a thick batter remains.
Step-4. Pour batter into lined baking dish and press firmly into place. Refrigerate for at least 20 minutes to firm up. Once slightly firm, top with optional chocolate frosting or desiccated coconut and refrigerate for a further 40 minutes. Remove and cut into slices.