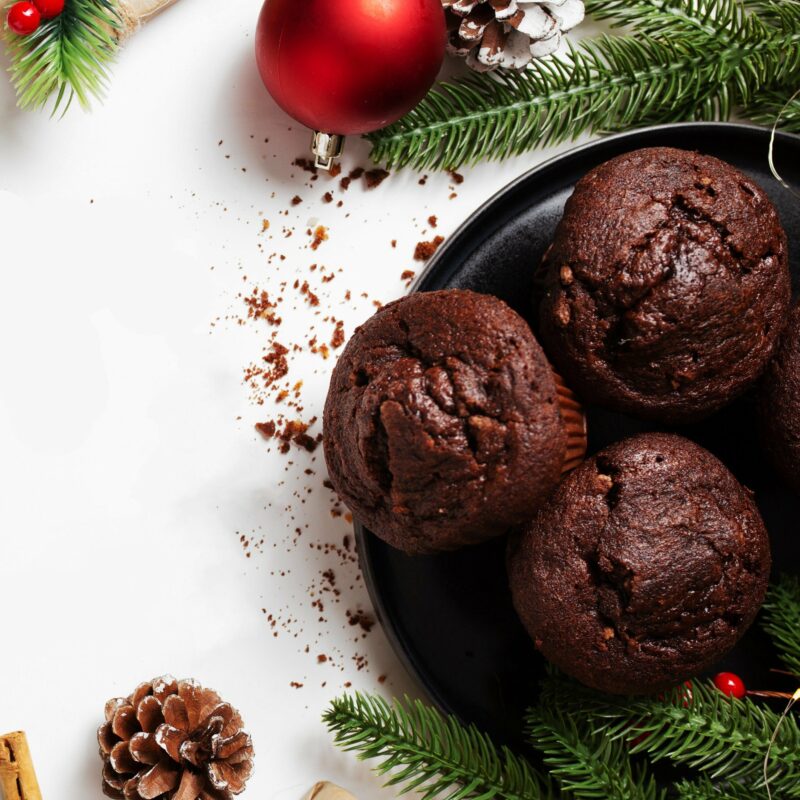 Christmas Protein Cupcakes Recipe
Serves 12 people (makes 12 muffins)
Prep time: 15 minutes
Cook time: 20 minutes
The holiday season is in full swing — you don't need to completely set aside your health and fitness goals to enjoy it. Our Christmas protein powder cupcakes are high in fibre, low carb, and low calorie! Get festive and enjoy some delicious Christmas cupcakes while maintaining your healthy lifestyle. Here's how to make this easy, healthy holiday treat:
You'll need the following:
Hand mixer
Mixing bowl (you can place red or green food colouring into the mixture to create red or green cupcakes. If you'd like to make both colours, you'll need 2 mixing bowls.)
Cupcake pan
Oven
Nutrition information for each cupcake (if you make 8):
Calories: 124
Fat: 4.1 g
Saturated fat: 2.3 g
Sodium: 94 mg
Carbs: 11.3 g
Fibre: 6 g
Sugar: 3.1 g
Protein: 11 g
Ingredients
Nonstick cooking spray
2 large eggs (or 4 large egg whites)
5 ml Vanilla extract
.5 g Ground nutmeg
1 g Ground cinnamon
15 ml Maple syrup
118 ml Milk (or milk substitute)
25 g Pure Protein 100% Natural Grass Fed Whey Protein Isolate (you can choose between vanilla, chocolate, or caramel – try all of them and see which you like the best!)
120 Oat flour (coconut flour can be used as a substitute)
150 g fat-free vanilla yogurt
8 g Baking powder
Green food colouring (optional)
Red food colouring (optional)
Toppings (we love to use light whipped cream, sprinkles, fresh fruit, or nut butter – feel free to get creative here!)
Preparation
Place everything into one large mixing bowl (keep the food colouring to the side for now)
Mix everything together until thick (add a little more milk if you find it's too thick)
If you'd like to make red and green cupcakes, place half of your mixture into another bowl. If you'd like to make cupcakes using just one food colouring, go ahead and leave everything in one bowl
Add food colouring to the mixture (the more food colouring you place inside of the mixture, the darker your cupcakes will turn out)
Grab a cupcake pan and coat it with nonstick cooking spray (if your pan isn't a nonstick pan)
Evenly distribute your mixture into the cups (we recommend filling each cup approximately ¾ full)
Bake at 176 C for 25-30 minutes (depending on the size of your cupcakes)
Once they cool down, top them with the toppings of your choice (we recommend whipped cream and sprinkles)
Enjoy your healthy Christmas protein cupcakes with your friends and family!