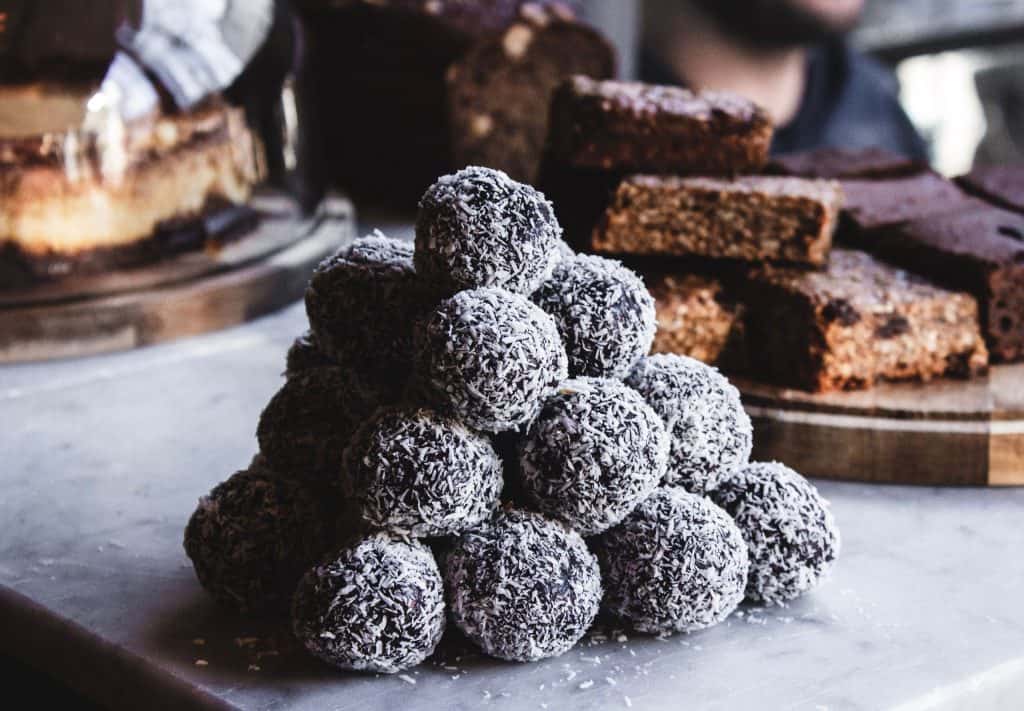 Ingredients:
1 cup oats.
Organic Innovation 100% natural chocolate protein powder.
3 tbsp raw cocoa powder.
1 tsp vanilla extract.
8 pitted dates.
Desiccated coconut.
1 tablespoon of water.
Method:
1: Mix the oats, chocolate protein powder, and cocoa powder in a food processor until all combined.
2: Add the vanilla extract and dates and blend until the mixture is well combined and starts to ball together.
3: Add a tablespoon of water if needed to help the mixture ball together.
4: Take a tablespoon of the mixture and roll with hands into a ball and into the desiccated coconut. Repeat until the mixture has all been used.
5: Place into an air-tight container and refrigerate for a couple of hours and enjoy.